New Catalog Available
Hot Pursuit: A Visual Commentary on Climate Change, Bihl Haus Arts, 2022.
Hot Pursuit E-Book Version.

Third Coast Biennial Exhibition, KSpace Contemporary,
Corpus Christi, Texas, July 15-Aug. 26, 2022.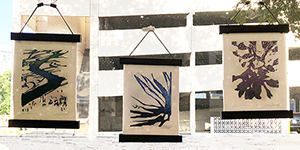 Sabra Booth, Snow Shadows I,II,III, Woodcut (Moku Hanga), Mica Powder, with Paper Cut-Outs, Scroll Hanger, (20 x 29cm) 2022. Edition of 10,
Courtesy of Art Pace

Art Pace Gift Shop
Snow Shadows Project, Art Pace.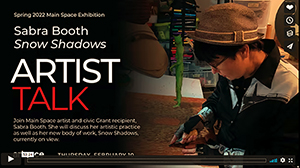 Artist Talk: Art Pace, February 10, 2022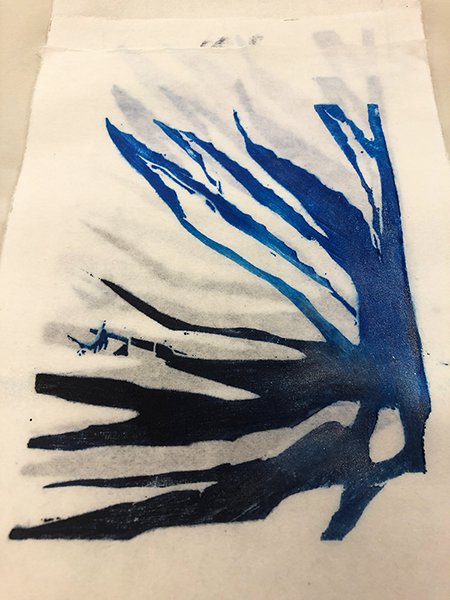 Moku Hanga (Japanese Woodcut) Presentation, Universidad Autónoma del Estado de Hidalgo, 2022.